Free downloads courtesy of Korri Leigh Photography
Please tag @korrileighphotography on IG or @photographybyKLC on FB if you share.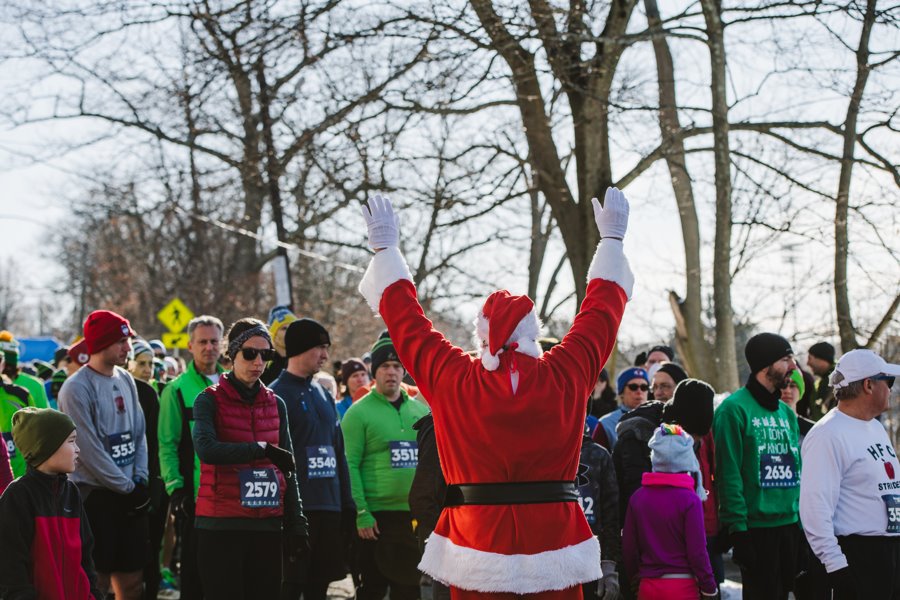 ---
Walter's Run 2019 RECAP:
Handling Hurdles Like Jackie Joyner-Kersee
As any road race director (RD) or volunteer knows, the days leading up to race day are hectic and stressful. The hope is not for perfection, we just want to avoid major disasters.

Walter's Run has a few added variables. First, it's in December. In Boston. Winter conditions plus Boston street traffic — do we need to say more? Second, due to capacity constraints at the Parkway Community YMCA (our gracious hosts), our pre/post race festivities are at the Irish Social Club, a few blocks away from the start/finish line at the Y. So we have to move a lot of bodies to and from a lot of locations.
What were the surprises?
1. GIRLS ON THE RUN. This spectacular girl empowerment organization trained hard for their goal race on the North Shore. And then a Boston winter happened (see above). Race cancelled. Now 20+ girls and their running partners are out of luck. So they called Walter's Run to see if we could host them. These girls had trained hard and we weren't going to let a little snow get in the way. "Sure" we say! "Come on down" we say! "We have lots of room at the Irish Social Club" we say! (hold that thought). Afterall, this is what we do- supporting the community!

2. The HATS. Walter's Run is known for awesome winter giveaways. Gloves, hats, mittens, you name it. This year our custom hats got lost in shipping and we were alerted the night before race day. Anyone seen 500 hats? With little time to whine, our team bought up every winter hat all over eastern Mass. Pop quiz – how many hat filled trash bags can be stuffed into a compact car?

3. The DANCERS. Remember all that space we have at the Irish Social Club? Well, due to an innocent scheduling snafu, Walter's Run was overlapping with a dance recital the Irish Social Club. Our event at the normally roomy ISC was now sharing space with 500 dancers & parents spread out and practicing for their recital. Told you to hold that thought in #1.
What could have happened?
We could have told GOTR to pay on race day rates like everyone else. We could have had a Type A runner vs. Dance Mom cage fight over ISC space. We could have said "oops, sorry no hats" to our loyal runners.
What did happen?
Girls on the Run nailed their registration and their 5k like the BOSSES they are. They snugged up in a spot near the dancers and loved watching the recital warmup. I think a few young runners are asking Santa for dance lessons. The Walter's Run team and dance coaches blocked off recital space and their girls provided pre-race entertainment with a built in audience of appreciative runners. Great stuff! Runners got to pick their favorite color hat and the extras were taken by the Boston Bulldogs Running Club to be donated to those in need at a local shelter.
Moral of the Story –
Not all obstacles have to be debacles. Smile, take a breath, be a good neighbor in your community, find respectful solutions that pay it forward, and make it happen. That is what Walter Burgess would have done and that is why we continue to hold the Walter's Run 5k in his name.
Thanks to all our volunteers, racers, sponsors and hosts. Because of your hard work, we can generously donate all race proceeds to The Boston Globe Santa, the Parkway Community YMCA and the Walter Burgess Scholarship Fund.
Happy Holidays from all of us at The Parkway Running Club.